These are the items I picked up this week in my first order in quite a while.
Links are provided for each items and reviews will follow when I get a chance to check them out.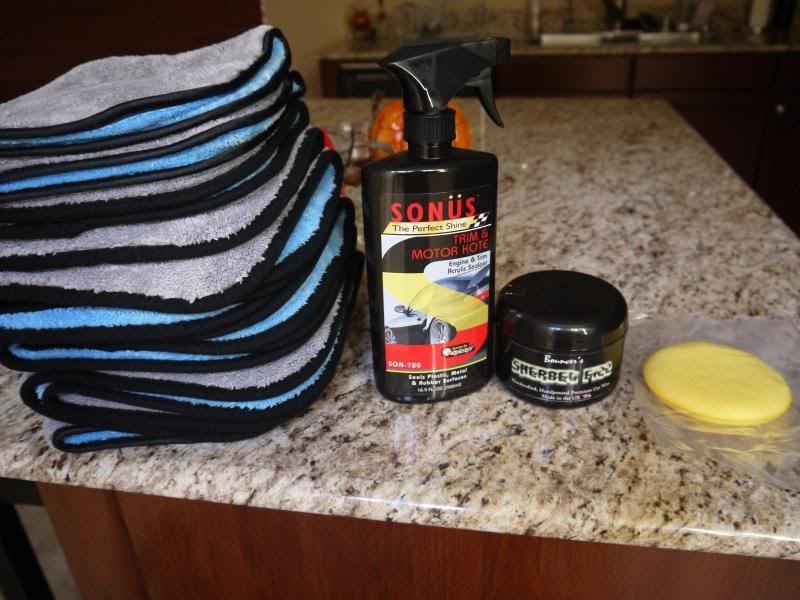 Starting from left to right.
These are
700gsm towels from Microfiber Tech
made for waterless and rinseless washes. I like the longer nap and these towels have it on both sides and have different colors which make it easier to know which sides have been used. This should cut down on the number of towels used for a wash for me at least because I prefer to not use short nap on a rinseless wash.
Next is
Sonus Trim and Motor Kote
from the reviews I've read it's a fantastic engine and trim detailer. I plan on dressing the engine bay with it when I have a chance.
Continuing is a wax I've wanted to try for quite a while.
Bouncer's Sherbet Fizz
. It's a handcrafted wax from the UK. And since one can never have too many waxes, what's the harm in another one.
Finally just a basic foam applicator, personally these are some of my favorite, simple and effective.
Stay tuned for reviews and post up any questions or comments!