I recently got a sample in of Wolf's WF-1NT Nano wheel cleaner or "Clear & Coat" it's billed as a wheel cleaner that incorporates nano technology as a sealant into one product. I have been using Poorboy's Spray and Rinse and topping with V7. So today I decided to put them to the test on cleaning and after 1 week I will be revisiting them to see how the sealant nature stacks up.
Here are the products
Poorboy's (topped with V7) vs Wolf's
Note: After using Poorboy's quite a bit I diluted it 1:1 and have noticed no cleaning difference in it.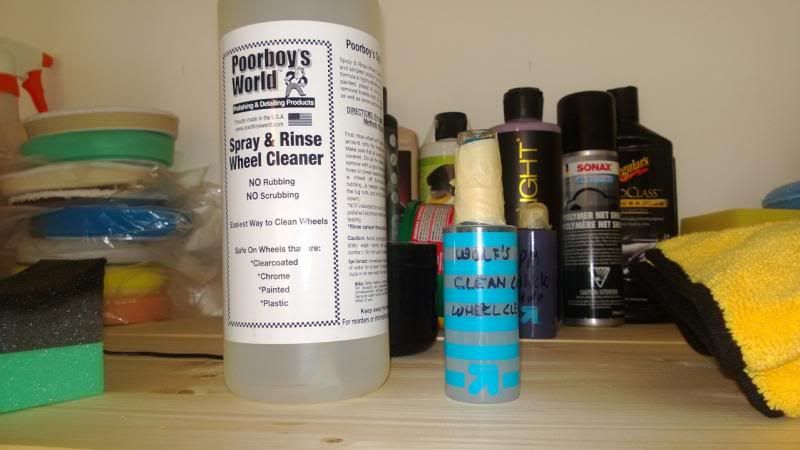 Here are the wheels I started out with, for reference I only tested the front wheels as they have the most dust. The brakes are stock 4-pot Brembo's on Camaro SS's.
Poorboy's is up first, I did a one-minute dwell time before rinsing off then wiping down the rims with a microfiber.
You can see on the bottom of the rim a slight area where I wiped it off to show the true color of the rim (note these are clear coated aluminum) and you can see the amount of dust that has accumulated.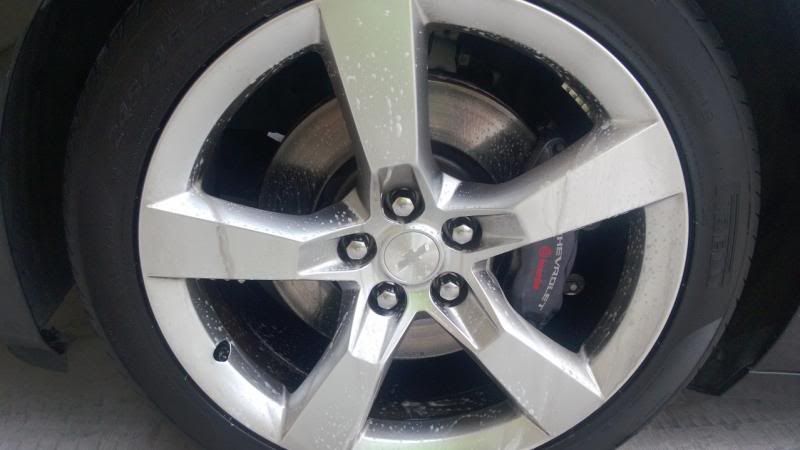 During the dwell time.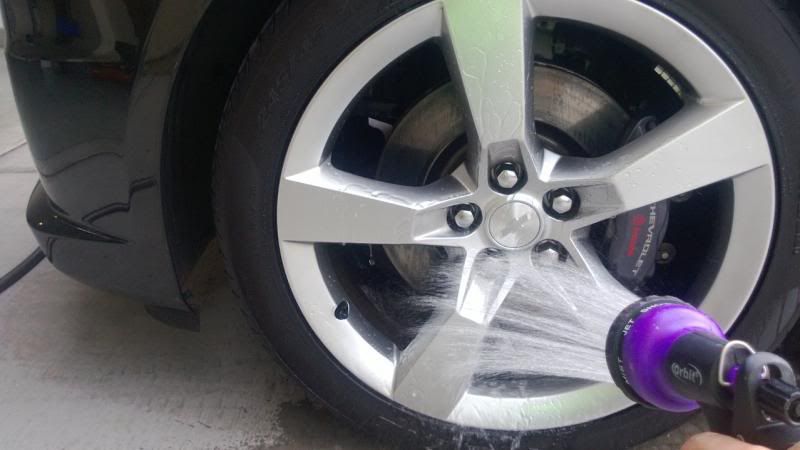 Showering them off
And here is the wheel after being hosed down but before wiping.
After wiped down, note the rotor color change caused by it. It does come off after just a quick drive and it's just oxidation.
Here is how much dirt I wiped off that wasn't removed by rinsing.
Next up is Wolf's, again applied, 1 minute dwell time, then rinse off and ultimately wipe down
Rims before, again slight wipe down in the bottom center to show original rim color
During application, it didn't foam as much or drip anywhere near as much as PB
After spraying, before wiping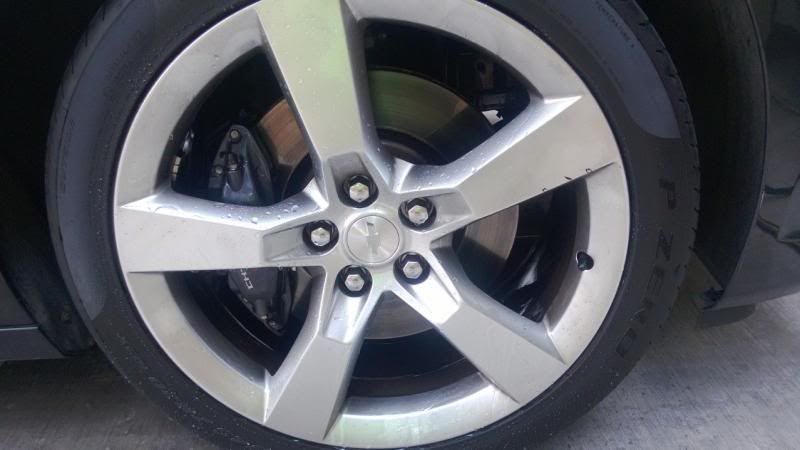 After wipedown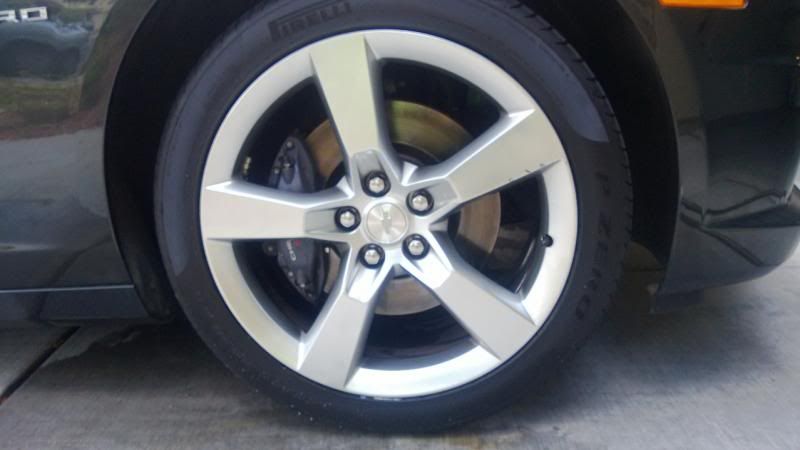 And how much dirt I pulled off
Total amount of product used
PB about 2 oz.
Wolf's about 1 oz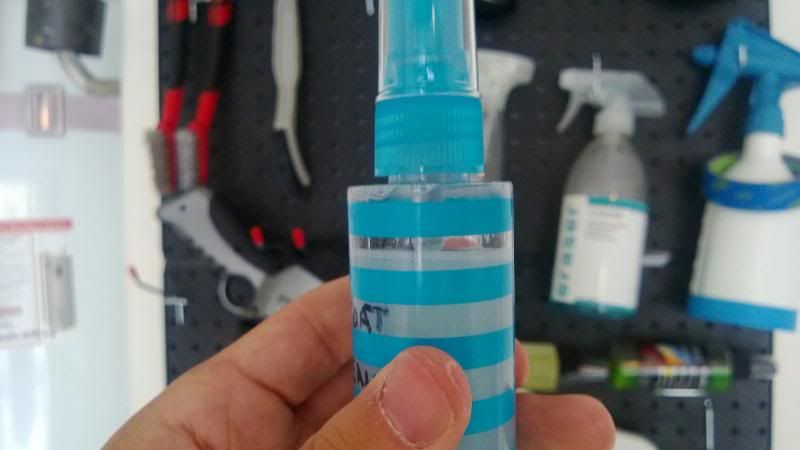 And here is the results of the towel head to head (Wolf's is on the left, PB on the right)
Both of these products worked well and are roughly the same price at 32 oz for $16 for PB and $17 for 1 Liter or 33oz for Wolf's.
Poorboy's Pros:
Cleans better
Proven can be diluted 1:1 and not drastically effect cleaning so you get 2x the product
More economical
Cons:
Clogs Sprayers after a few uses it took quite a bit of work to get it spraying again .
Smell (this is personal experience, but it really effects for my breathing if it's windy or I'm too close to it, feels like it's burning my nose and just overall uncomfortable)
Rotor Color (minor but it does look bad until the car is driven a few miles.
Wolf's Pros:
Smell and this is big for me as I didn't mind using it where Poorboy's is very unpleasant to use.
Doesn't change the rotor color much
Sealant built in to it
Cons:
Didn't clean as well
Final thoughts: Overall for now, until the sealant properties are proven Poorboy's is a better cleaning agent but for me since it really effect me and I don't want to wear a mask while cleaning my rims, I'd choose Wolf's. But Poorboy's is definitely a better cleaner but I have seen it slightly effect caliper paint if agitated so don't scrub at all with it, just rinse off.
Thanks for reading!